CURRENT PROMOS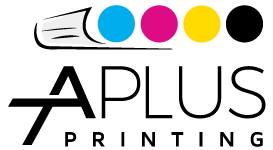 Business Cards |
Postcards |
Banners |
Quote |
Contact Us
Yard Signs
Lawn signs are a great way to promote a fundraising event, a new business opening, a going out of business sale, a local event, political campaign, etc.
Learn more
15% OFF
YAR15
Roll-Up Banners
Retractable or Roll-up Banners are printed in full color on one side on synthetic 12 mil White Block-out Banner material. They are designed to be displayed w...
Learn more
10% OFF
RUB10
Digital On Demand
Don't need 100's or even 1000's of prints? With our Digital on Demand service we can print any size up to 12" in width and 18" in length. Choose from a...
Learn more
10% OFF
DOD10
Black And Pms Carbonless
When you need multi-part forms, we can supply them with 2 ,3 or 4 parts. Our form printing service makes it easy and affordable to order NCR forms....
Learn more
10% OFF
NCR10
Posters
Full-color posters and signs attract the viewer's attention. Posters are useful for storefronts, sales, new product introductions, trade shows, events, gifts...
Learn more
10% OFF
POS10
Outdoor Banner
With a maximum width of 10 feet and a maximum length of 100 feet, our custom vinyl banners are hard to miss and easy to love, whether you intend to use...
Learn more
10% OFF
ODB10
Acrylics
Acrylic offers clear, glass-like brilliance and translucence, but is much lighter and much more durable than glass for handling and transportation....
Learn more
10% OFF
ACR10
Economy Brochures
Brochures make a great marketing tool, and a professional way to introduce your business. Send us your artwork. We'll send you a PDF proof to review and appr...
Learn more
5% OFF
BRO05
Business Cards
Business cards are a powerful sales tool and an excellent way to communicate key messages about your products and services. Our business card printing...
Learn more
10% OFF
BIZ10
Adhesive Vinyl
With the ability to be employed in any number of situations for both new and established businesses, white vinyl signage is the ideal way to advertise new...
Learn more
10% OFF
ADH10
Presentation Folders
Using customized presentation folders to share packets of information is a great way to showcase your business in a highly professional manner. They are ...
Learn more
10% OFF
PRE10
Aluminum-Maxmetal
Aluminum Signs are printed with UV inks and are comprised of two .012" aluminum sheets with a solid polyethylene core, having a total thickness of 1/8" (3mm)...
Learn more
10% OFF
AMM10